Medical Power of Attorney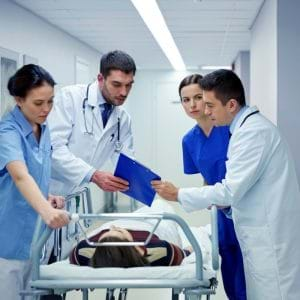 Changes to Medical Powers of Attorney
Up until recently there has been two Enduring Powers of Attorney in Victoria:
An "Enduring Power of Attorney", which allows you to appoint one or more people to make financial and personal matters on your behalf. The scope of this document is quite broad.
An "Enduring Power of Attorney (Medical Treatment)", which allows you to appoint one person to make decisions about your critical care (eg. Discontinuing life support).
From 12 March 2018, the second of these two documents changed significantly.
Previously, this document only allowed you to appoint who will make decisions, but has no scope for directing how that person should make those decisions. This has been a major gap. Many people hold firm beliefs about their medical care, particularly end of life decisions, and feel they should have the right to legally enshrine those wishes.
The new document now allows you to do just this. It replaces the Enduring Power of Attorney (Medical Treatment) and is called an Advance Care Directive. It allows you to:
Appoint a person to make health care decisions for you, including allowing you to appoint more than one person, which the previous document does not allow.
Include instructions on whether certain types of medical treatment should be allowed or refused.
Include your values which are to guide your Attorney in making medical decisions.
Appoint a support person to assist with representing and communicating your decisions.
These are welcome changes in this landscape, which will provide you with significantly greater ability to direct your future medical care, and which will give Attorneys greater clarity in what can otherwise be a stressful and emotional situation.
Please note that current Enduring Powers of Attorney (Medical Treatment) will remain valid. There is no need to re-do your documents unless you wish to upgrade them. However, this is a perfect opportunity to review your estate planning documents.
Article supplied by Legal Essentials.
Call Legal Essentials on (03) 9326 2627 to discuss your needs.